Mark your calendars! Engineered Corrosion Solutions will be exhibiting at the NFPA Conference & Expo in Las Vegas, June 11-14, 2018.
The 2018 Conference and Expo is just weeks away. As an annual participant, this is going to be the biggest year for ECS yet. New session topics include updates on code applications for the fire sprinkler industry, emerging markets for nitrogen generators from warehouses to freezer installations, and corrosion management best practices.
Additional highlights include hands-on product demonstrations of the ECS plug and play
wall mount nitrogen generators and competitor wet vent comparisons.
Featured NFPA Conference Exhibitor Presentation:
Speaking in the Exhibitor Hall Presentation Theater, Jeff Kochelek, Engineered Corrosion Solutions, CEO will discuss the benefits of removing trapped air from wet pipe sprinkler systems and the NFPA 13 requirement for a venting device on all wet pipe sprinkler systems. Learn about the ECS FM Approved vent with a patented redundant design to remove trapped gas and control corrosion.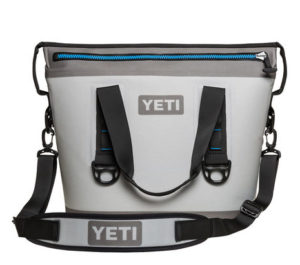 Stop by the ECS booth to have your badge scanned before the featured presentation on Wednesday, June 13, 1:30 p.m. – 2:00 p.m. You will be registered for a YETI Hopper Two 20 portable cooler to be given away at our booth after the presentation.