Engineered Corrosion Solutions will be exhibiting at the AFSA 37 Annual Convention, Exhibition & Apprentice Competition in Washington D.C.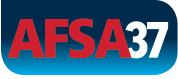 The annual convention and exhibition spans 4 days filled with 48 seminars. The exhibition portion starts Tuesday, October 2 through Wednesday, October 3.
The ECS team will be at booth # 232 showcasing wall mount nitrogen generators, automatic air vents, and corrosion monitoring solutions.
Topics you can discuss with ECS engineers
Code updates for the fire sprinkler industry
Nitrogen generator case studies for cold storage freezer applications
Removing trapped air from wet pipe sprinkler systems
Corrosion management best practices
National Apprentice Competition
Don't miss out on this year's National Apprentice Competition! The audience viewing is Wednesday, October 3rd from 12:30 – 3:30 p.m.
Seven (7) apprentices have advanced to this national competition where they will cut, thread, and install a miniature steel and plastic pipe system. For the first time the apprentices will get hands-on experience installing an ECS Ejector Automatic Air Vent (PAV-W), recognizing the new NFPA 13 requirement of a venting device on all wet pipe sprinkler systems.
The FM approved PAV-W has a patented redundant design to remove trapped gas and control corrosion. Additional features include:
No plumbing to drain
Lowest clear height
No hanger needed
Only vent with visual inspection from the ground
ECS Booth #232:
Tuesday, October 2 – 4:00 p.m. – 7:00 p.m.
Wednesday, October 3 – 12:30 – 3:30 p.m.
Schedule a time to meet with the ECS team: